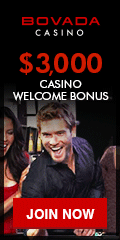 Video Poker Strategy and smarts

On this page we show you where to find video poker strategy cards for your favorite games, and offer an introduction to the game. If you're new to the game, we suggest you start with this page, then move on to some more comprehensive video poker strategy websites, we'll point you in the right direction.

To get your perfect strategy cards, visit these great sites:

Fat Tony's Strategy:
Jacks or Better Video Poker strategy card
Deuces Wild Video Poker strategy card

Video poker comes in many flavors and variations, but most machines are based simply on the classic poker game of five-card draw. In this situation you are dealt five random cards from a 52-card deck. Some machines add a 53rd card in the from of a joker.

You are allowed just one opportunity to improve your hand by "drawing" cards. This means you get to decide which of your five original cards you want to keep, and which you want to replace with (or discard for) other random cards from the deck. Your video poker strategy is based on these decisions.

Don't confuse yourself now, when you play video poker it may remind you of real poker because of the mechanics of five-card draw. The strategy you employ in each game have nothing to do with one another. Ranking of the poker hands is the only further relation.

Instead of trying to beat each player at the table like in real poker, when you play video poker for profit, you're intent is to beat the pay-table of the machine you're at. The RNG (Random Number Generator) is not what dictates the pay-table of a video poker machine, as it does in a slot machine. Instead, the RNG is used to draw 'random' cards from the deck; in effect it 'shuffles' the deck for each hand.

This is important to note for anyone who has ever played slot machines. The payback for each machine is determined by the pay-table and the player's skill, not by the RNG. Therefore the number of coins you play has no effect on the payback percentage. Playing 'max coins' does not have the same meaning as in slots. Each coin simply acts as a multiplier for the payout, without affecting the percentage. Many players play maximum coins if the machine only qualifies max coin players for bonus rounds, where payouts are disproportionately greater.

To play once you have put your coins in, simply click the deal button to receive your original five cards. Most machines will indicate if your original five cards already form a winning hand right away by highlighting it. Other machines will not automatically hold the cards that are a winning hand, and you have to choose to hold them yourself. Even at a land based casino you should be able to keep your video poker strategy card close at hand.

Choose which cards you want to keep by clicking the hold button below each card, or on some games simply touch the card. It's important to make sure the machine you're playing follows this standard. It's uncommon, but not impossible to come across a machine that offers a 'discard' button instead of a hold button under each card. Playing online the problem seems to come up fairly often. Be sure you know if you're holding or throwing away the cards you click.

The cards you choose to discard are thrown away and replaced with new random cards, giving you a full set of 5 again. This is your final hand, and if it's a winner, so are you.